Put your phone down, forget about deadlines and switch off. Only beautiful nature, Moravian wine and an adventure playground for children await you. Just fine.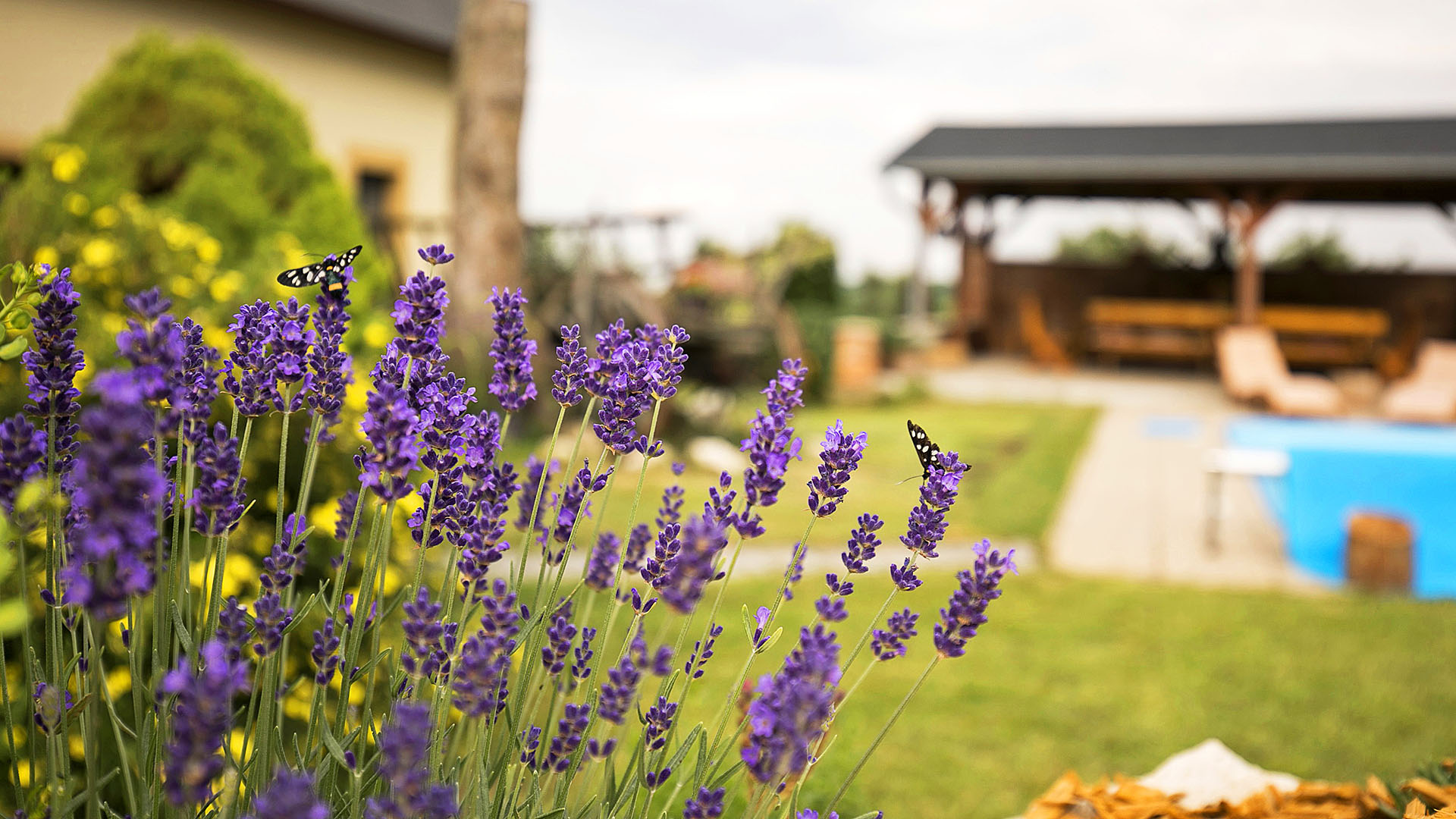 The sun is knocking on the window
Probably because you have it to the east. Enjoy
waking up in your grandmother's bed
, eat bread with fresh herbs and plan another carefree day in Pálava.
Choose from
five spacious apartments
with their own kitchen or a
double room
with the furniture you know from the old cottages. And do you know what dreams dream in 100% linen sheets? Isn't it? For a small fee, we will change your bed in it.
Playing sports or just lounging around?
You can do both. You are
on foot
at Orphan's Castle and Klentnice menhirs. Vineyards, best enjoyed
by bike
. And when you get back from your trip, stretch out in a hammock with a book or jump a dart in the pool.
The highlight of the whole week will be the sunset on Table Mountain. We'll lend you a
picnic basket
and the romance can begin.
Saunas
Sauna belongs to well-being. For a fee of only 500 crowns per person you can use ours. It is private, so total privacy is guaranteed. After the sauna, you can also bathe and refresh in the natural
lake
or take a shower in the shower next door. There will also be a comfortable seating area where you can warm up in the winter with an open
fire
kadai, or make tea in the kitchenette. Of course, towels and sheets can be rented.
Barbecue, wine, chill
How else, in South Moravia. That's why we have two terraces with barbecue. And for wine, you run straight to the wine bar. Your first bottle is free.
Is it raining? Never mind! Hide in the common room, where even the kids have their own corner. Or join us in the historic cellar, taste wine from the demijohns and nibble on a local specialty. Just walk down a few steps to the basement.
And the kids? They'll go crazy...
Joy! Once they discover that there is a house made of wood, stone and dirt right in the garden,
where they can hide
and make their most secret plans away from their parents.
And just outside its door awaits a water pendulum, a daring underground tunnel passage and, of course, a
pool
! With salt water.
Book your holiday