With us you will feel like in a cotton wool. Whether in our Finnish sauna or in the saltwater pool, you can put the worries of everyday life behind you and just relax.
Finnish sauna
Get comfortable and warm up your bones in our unique Finnish sauna. And you won't just be taking a sauna. You will have a large natural pond for swimming, a lounge area for up to 50 people, or even a fully equipped kitchen. During the three-hour program, you can, for example, watch a movie on the screen, relax in the hammock and enjoy the view of the valley below Pálava, or sit down to a buffet that we can prepare for you. No one will disturb you in the sauna area and you will have the whole complex to yourself all the time. Of course there are private facilities, shower and toilet. Towels and sheets can be rented. There will also be a fridge full of wine or beer, depending on your choice.
Price: 350 CZK / person / 3 hours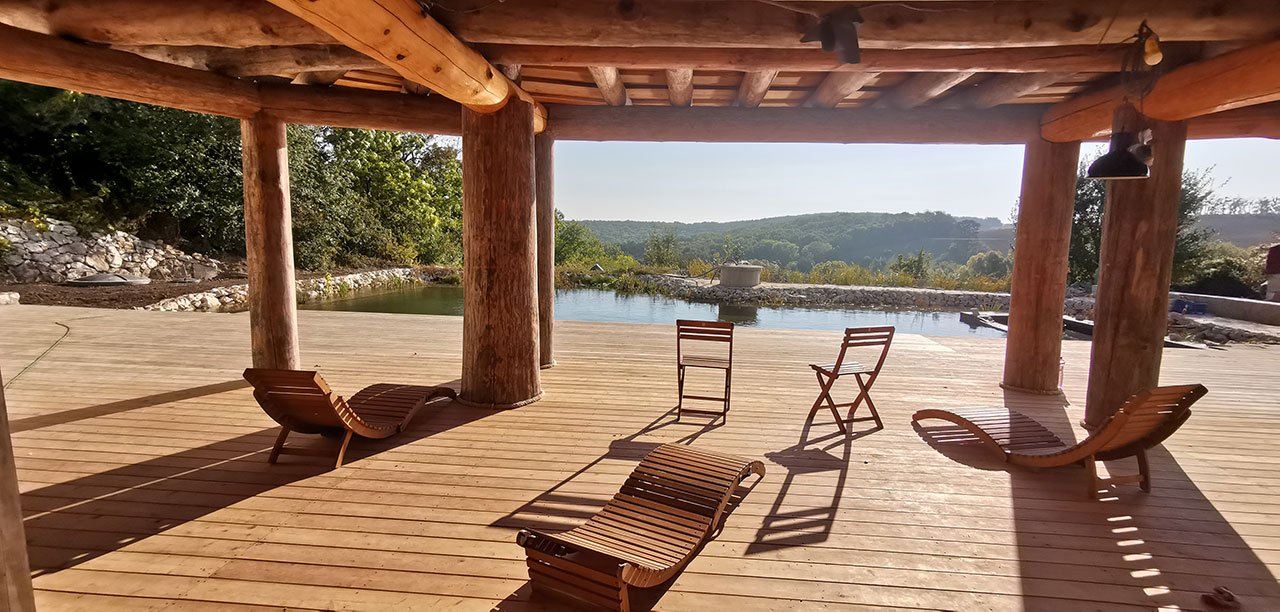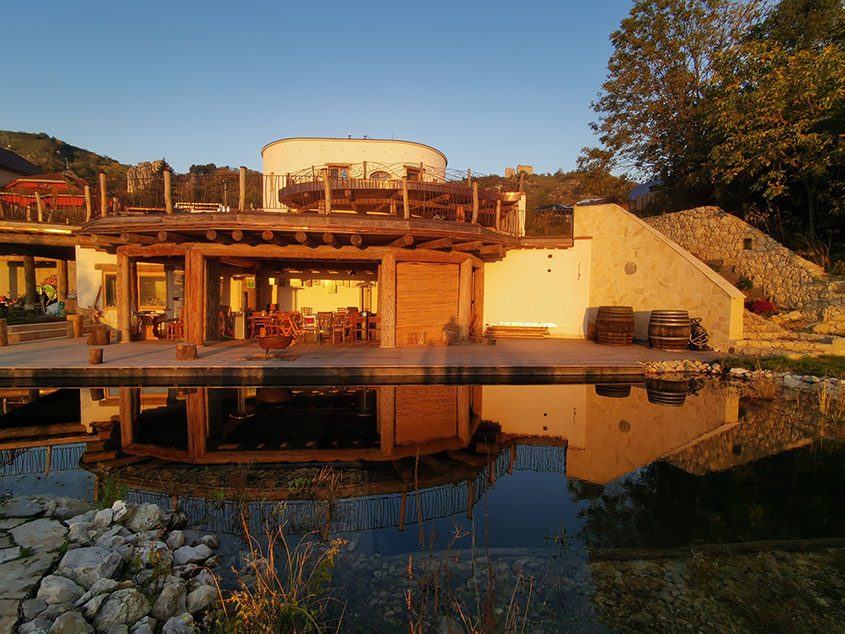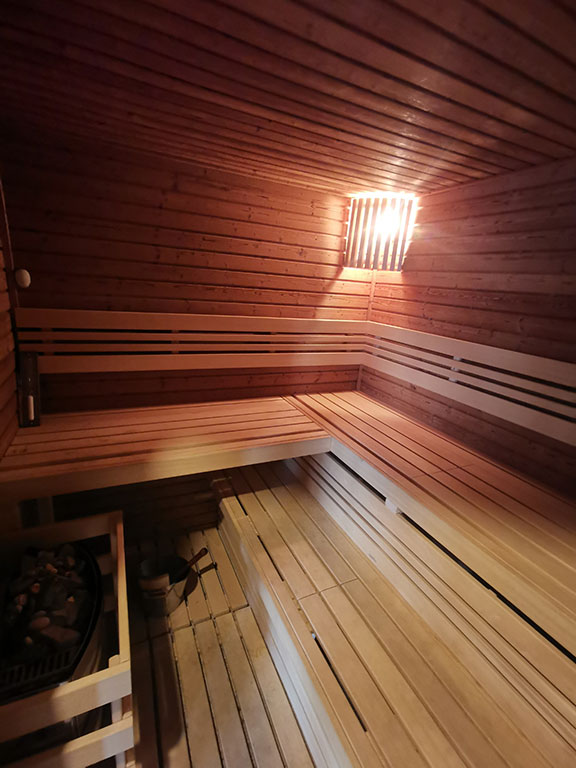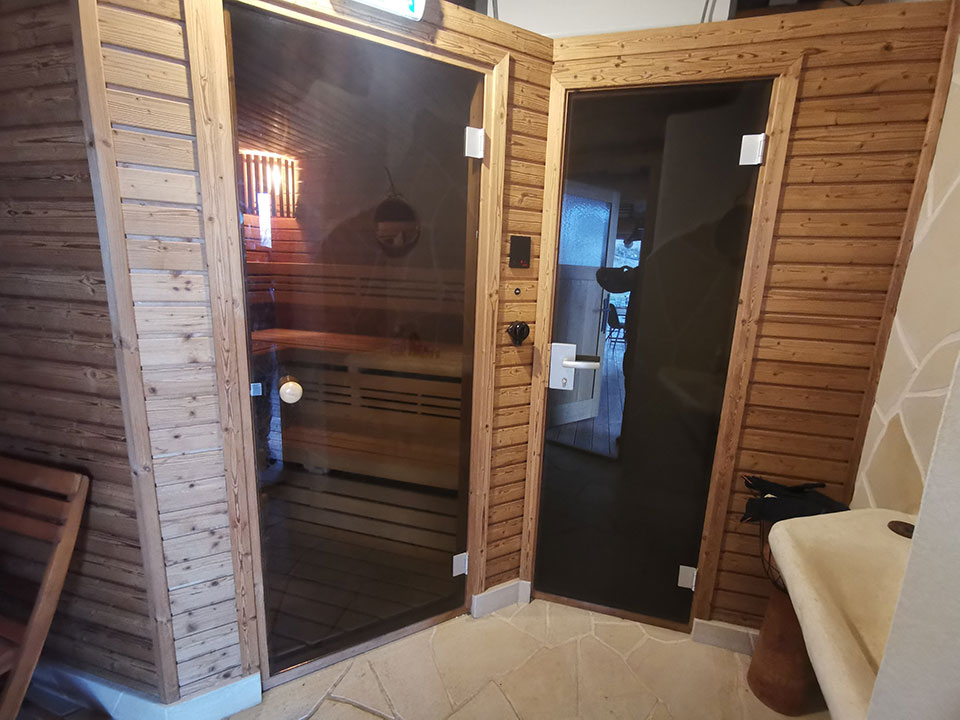 Salt water pool
From the cellar straight to the pool? Or a few temps to wake up in the morning? Our saltwater swimming pool can be found right in the garden of our guesthouse and is always at your disposal. The water in it is natural, stabilized only by sea salt. We also use only solar energy for heating. And if you get tired of swimming, you can sunbathe on a sun lounger, or sit on the covered terrace and grill something good and how else, sip great wine from our family winery. After all, our climate is almost like Italy.
Access to the pool is included in your stay and you can use it as much as you want.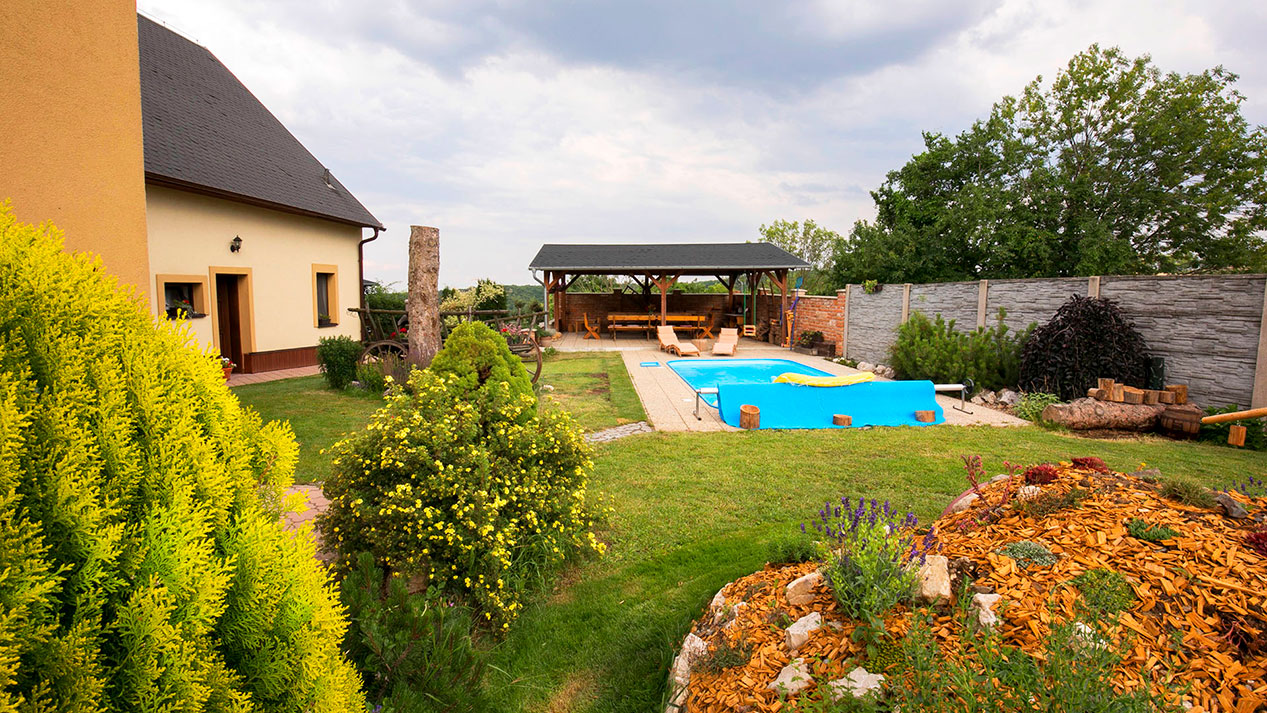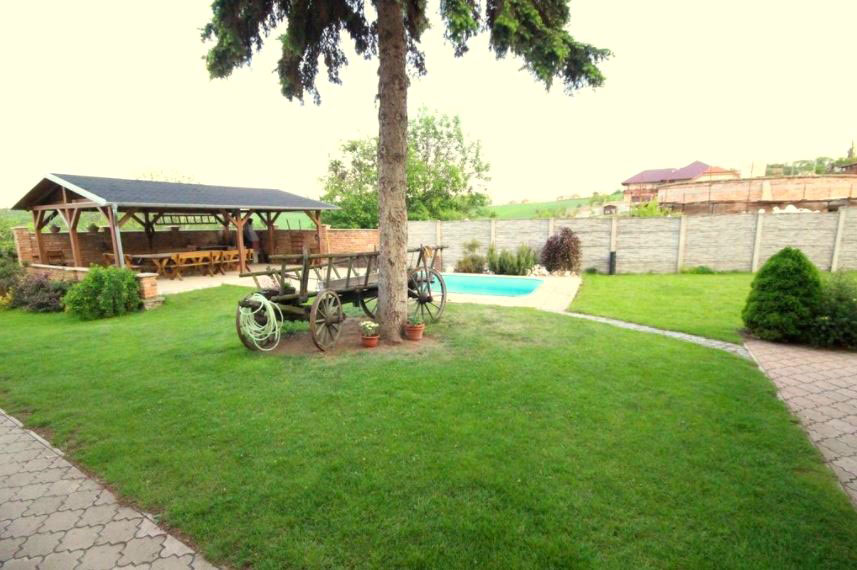 Come and relax with us. Book your stay by clicking on the button below, or call or email ❤