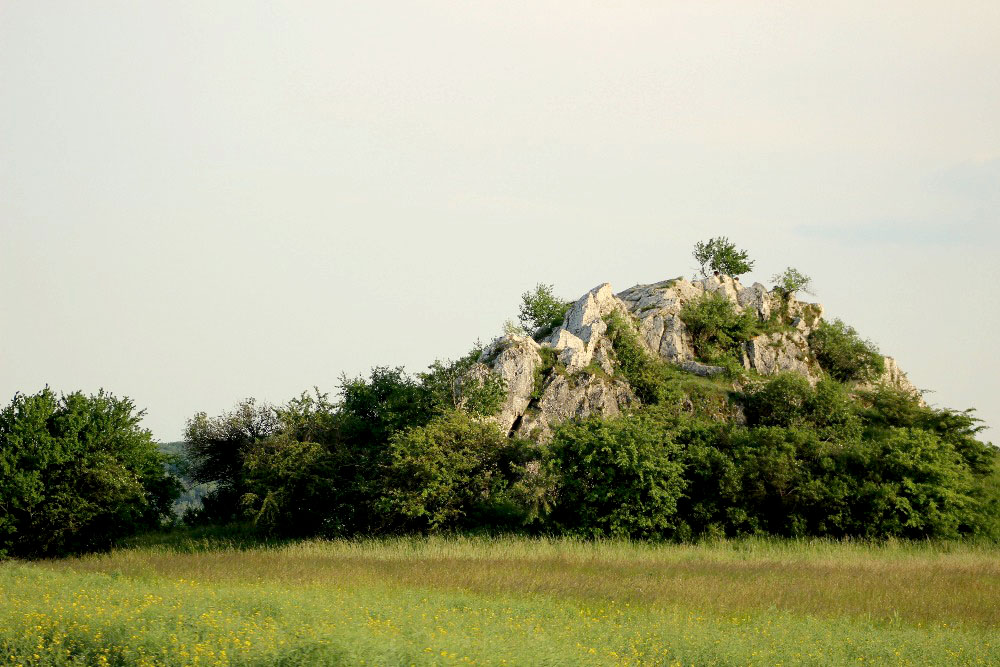 It's not just any rock. On this isolated limestone formation grow rare irises, flax or magpie. All endangered and protected species.
The Kočičí skála natural monument is located just off the road between
Mikulov
and Klentnice. So you can easily cover the
2.5 kilometres from our guesthouse
on foot along the red trail. Or hop on a bike and take the
wine trail
and you'll be there in no time.
Among the 270 species of plants that grow on the rock, with a bit of luck you will come across
twelve specially protected
. You can smell, but you can't tear. Please.
Those clusters of bright yellow flowers, that's got to be a rock daisy. The
Large-flowered Conifer
stands out above the rest with its large purple flowers. And the yellow flowers, hard to miss in the spring sunshine, belong to the Spring Pansy.
And if you visit here on Easter Sunday, you may find a secret entrance to a
treasure of incalculable value
- a barrel full of gold, silver and precious stones. The secret way is said to open only once a year and always on this day.
Otherwise, Kočičí skála is of course accessible all year round.
Head here for an evening stroll, include it in your day trip to
Mikulov
or stop here as part of a
wine trails
cycling tour.