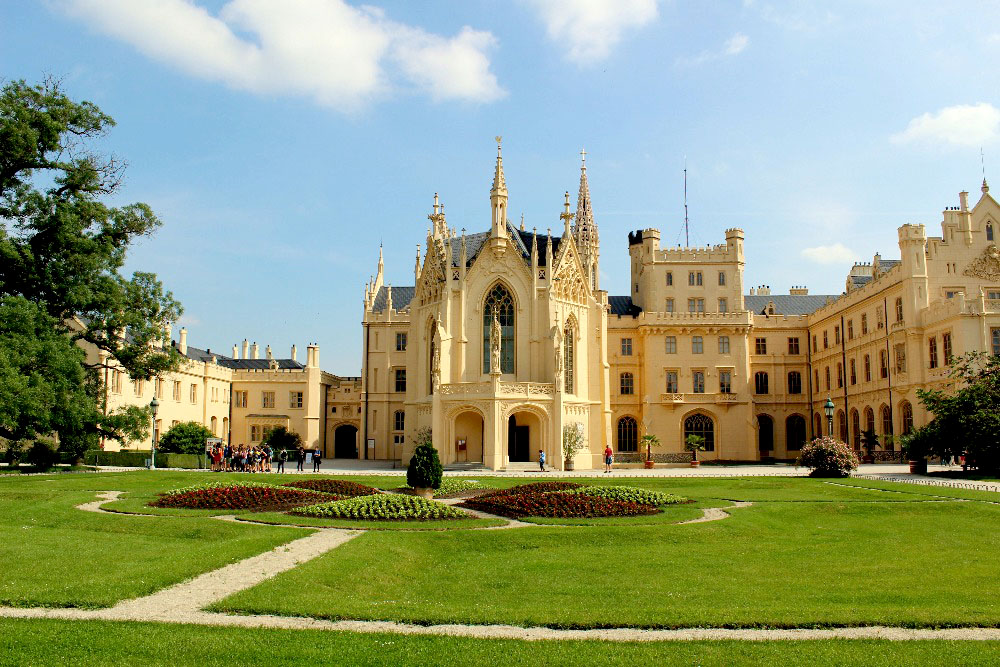 There is no more extensive parkland in the world than that between the Pálava hills and the Austrian border. Maybe that is why it is on the UNESCO list.
Almost 300 km2! The Lednice-Valtice area occupies an area one third larger than the nearby Brno. But in contrast, it is
full of green parks, enchanting ponds and romantic corners
. You can wander around the castle gardens for days. Maybe even with a guide - a landscape architect who will show you the parks from a different perspective. The historical one.
Chapels, colonnades, artificial ruins or a triumphal arch.
All this belongs to the
Region of Europe
- as the Lednice-Valtice area is also called - inseparably.
Above it all is the
23-metre high Obelisk
, which has been commemorating the peace between France and Austria since 1798.
From our
guesthouse
in Klentnice you are in the Lednice-Valtice area
in less than half an hour by car
.
During April and October, the monuments are only open on weekends from 9am to 4pm. From May to September, every day except Mondays, until 5 pm. The entrance fee is always within tens of crowns.
This
largest man-made area in Europe
is definitely worth a visit. And on the way back, you can stop in
Mikulov
.
For current opening hours, prices and all the essentials, please visit
Lednice-Valtice area website
.