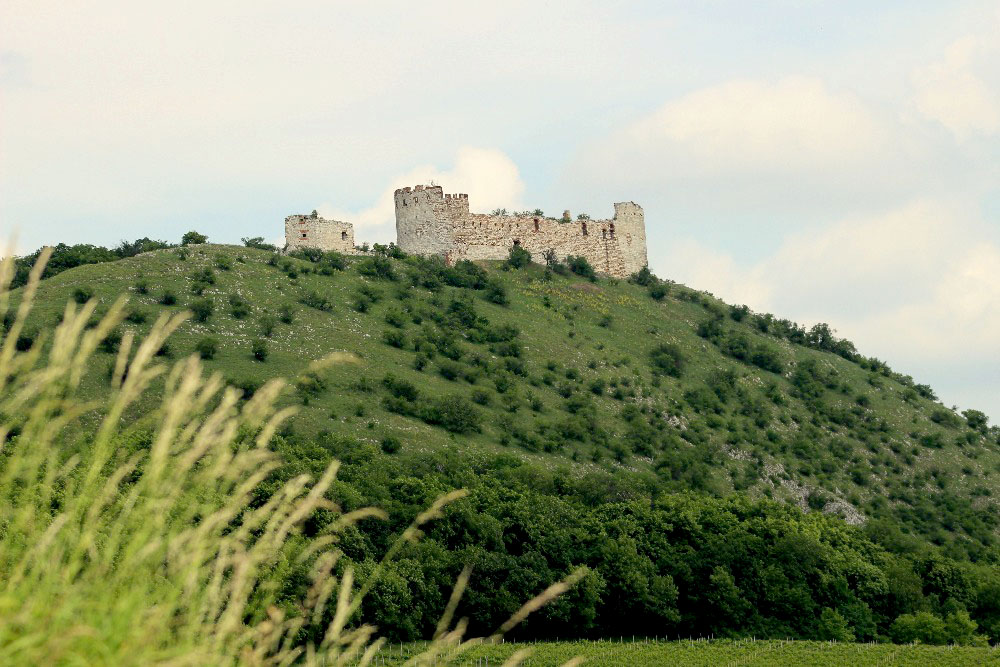 On an inaccessible rock above Pavlov stands the ruins of a castle that overlooks the whole Pálava. And from the three stone cliffs, a girl's low wail echoes through the night.
Which would probably be the three naughty castle daughters who were cursed by their mother as punishment. Or the Tatar princess and her companions? There are several rumours about the origin of the name of Děvičky Castle.
But the important thing is that you must not miss this magical place when visiting Pálava.
Yes, the ascent is a bit more challenging.
But if you include a visit to the Girls' Castle in a day hike over the highest peak of Pálava, Děvín, you will walk downhill to the ruins. And back to our
boarding house
in Klentnice you can return under the rocks of Martinka.
The first mention of the castle dates back to 1222 - at that time it was still called Dewiczky. From the 19th century onwards, it gradually fell into disrepair and today you will find 2 metre thick perimeter walls, half-filled cellars and the torso of the original pentagonal artillery tower. And from the openings in the windows and loopholes there is also a
beautiful view
of Pavlov and
Mušov Lakes
.